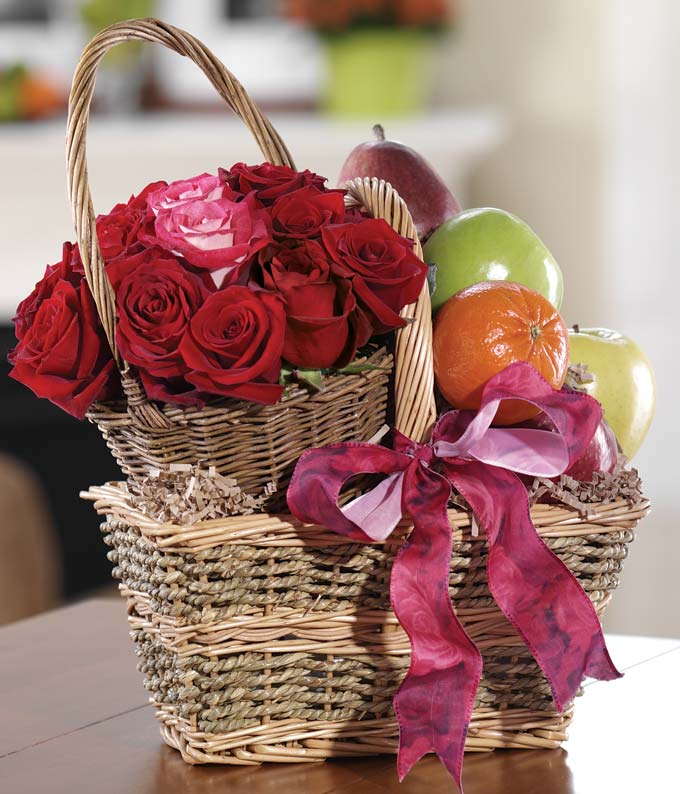 Show someone special how much you care by sending our gorgeous assortment of fruits and flowers. Stunning red and pink roses arrive in an elegant round basket, which is accompanied by an assortment of fresh fruit including delicious crisp apples and ..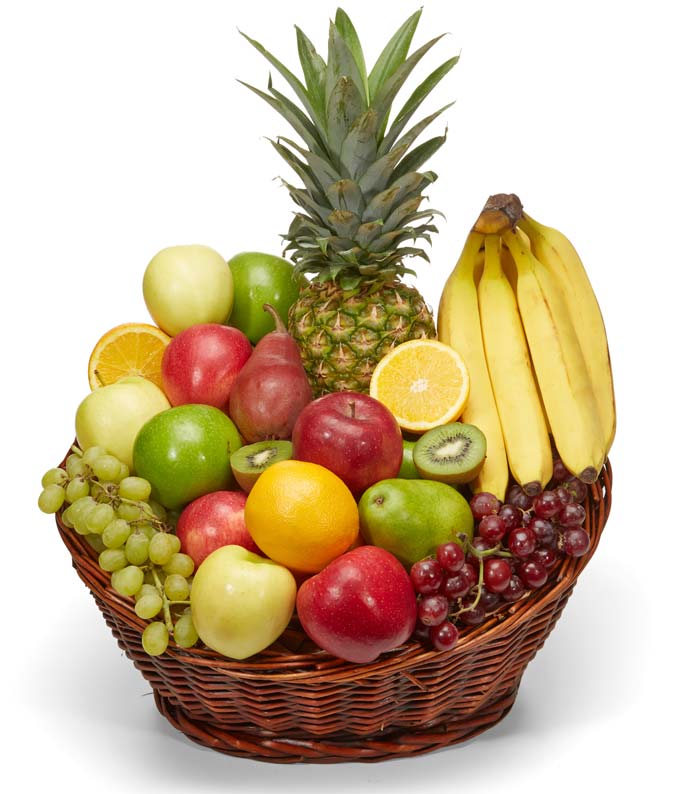 Wish your recipient good health and warm wishes by sending them the Premium Fruit Basket today! Arranged thoughtfully and carefully by a local florist, this traditional gift allows people to express an array of genuine sentiments. Your recipient will..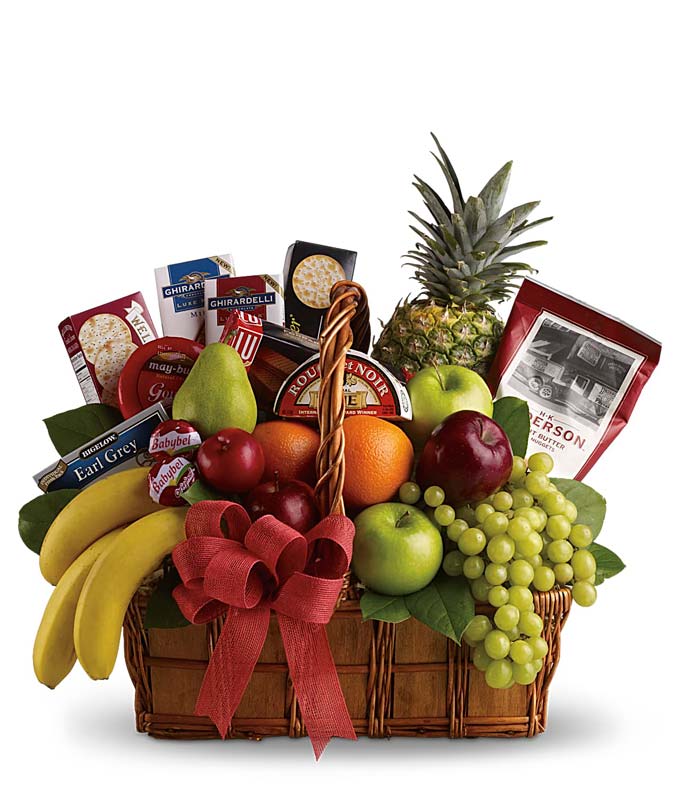 The gift of good taste! Send this gourmet gift basket of fruit and snacks to a gracious hostess, busy new parents, or anyone who appreciates the finer things in life. Hand-delivered by a florist, the basket overflows with delicious fruit and tasty tr..
Showing 1 to 3 of 3 (1 Pages)